Here is a list of what we think are the 6 best places to train in Austin. We broke them down by favorite spots to swim, bike, and run. These are great for all levels of triathletes.
Swim
1.Big Stacy
Tucked back in one of Austin's oldest neighborhoods, this pool has been keeping Austinites of all ages cool and entertained since the 1930s.  The best part is it is free to use year-round, with the added bonus of being heated during the winter months. There are a limited number of lanes so be prepared to share or come during non-peak hours.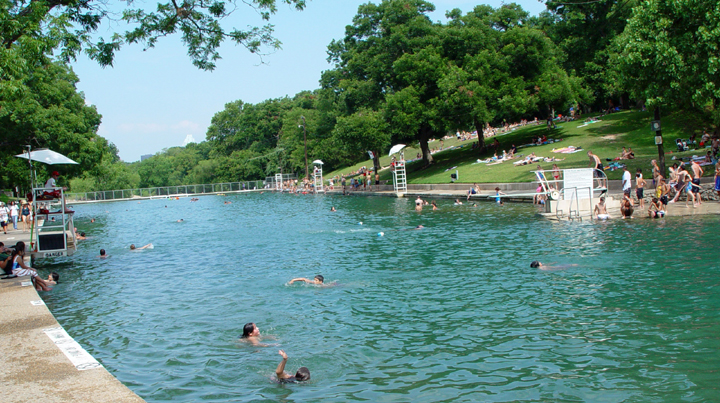 2.Barton Springs Pool
Constructed in 1940, it has been a summer staple for many years and is known for being Austin's no. 1 natural pool.  It's easy to see why.  The 3-acre, spring-fed pool remains 68°F degrees year-round, making it a refreshing way to shake the heat. It is also a great way to practice open water swimming and swimming in a wetsuit. Get there as early as 5 am on weekdays to swim without the crowds.
Bike

1. South Walnut Creek Trail
The Southern Walnut Creek Trail is Austin's first Urban Trail. Not a car in sight!  The trail is open for public use and begins at Govalle Park and ends in the vicinity of Johnny Morris Road and Daffen Lane. The trail is approximately 7.3 miles in length and consists of a 10′ wide concrete trail with 2′ shoulders. There are several creek crossings and trailheads on the trail. The lush surroundings can make seeing around corners difficult at times so this is not a great place for a speed workout.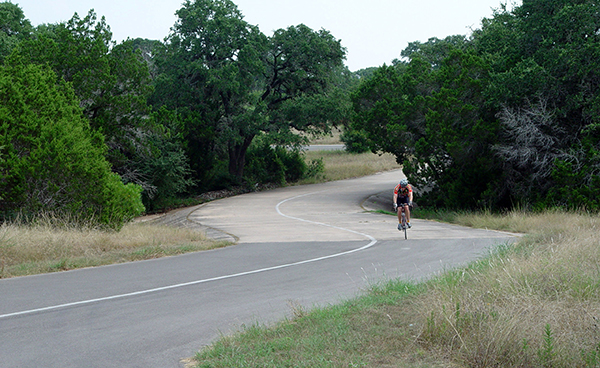 2. Veloway
The Veloway at Circle C Ranch Metropolitan Park was constructed in the early '90s and was the first facility of its kind in the United States.  The Veloway is a 23' wide, 3.1 miles (5K) long bicycle tract that traverses the natural terrain.   People travel from all over the metropolitan region to cycle here on a daily basis. This path is great because it is for cycling and inline skating only. Still, be on the lookout for the rogue walker or slower cyclist, slower traffic keep to the right and always pass on the left.
Run
1.Violet Crown
After years of strategic land acquisition and planning, the first six-mile segment is now open and the VCT is on its way to becoming the longest trail of its kind in Central Texas. Once complete, the 30-mile trail will provide a unique recreational experience as it passes through the urban wildlands of the Barton Creek Wilderness Park, the City of Sunset Valley, and eventually into Hays County. Be sure to bring your own water and prepare for off-road bathroom situations as there are no water fountains or bathrooms on the trail.
2. Ann and Roy Butler Hike and Bike Trail at Lady Bird Lake
The go-to spot in Austin. The urban path meanders along the water's edge and passes by skyscrapers, neighborhoods, ball fields, and cultural attractions. With the completion of the Boardwalk portion of the Trail in June 2014, the trail no offers a full 10-mile loop. The different street crossings at Lamar, 1st Street, and Congress make scenic and convenient crossovers for making this distance you are looking for. With more than 1.5 million visits a year, the 10-mile trail is Austin's most recognized and popular recreational area.
https://captextri.com/wp-content/uploads/2022/01/1255528_CapTex-Refresh-for-Rookie-Tri-Blog-Images-5-9_v6-495x400_120921.jpg
400
495
CapTex Tri
https://captextri.com/wp-content/uploads/2022/05/AS_CAPTEX_LOGO_MOCK-UP_FULL_COLOR-400x197.png
CapTex Tri
2022-01-11 12:02:14
2023-03-02 12:43:40
6 Best Places to Train in Austin